I was feeling my creativity too on Easter Sunday. I made this cool veggie and dip platter shaped like a spring scene. It was great with a ranch dip.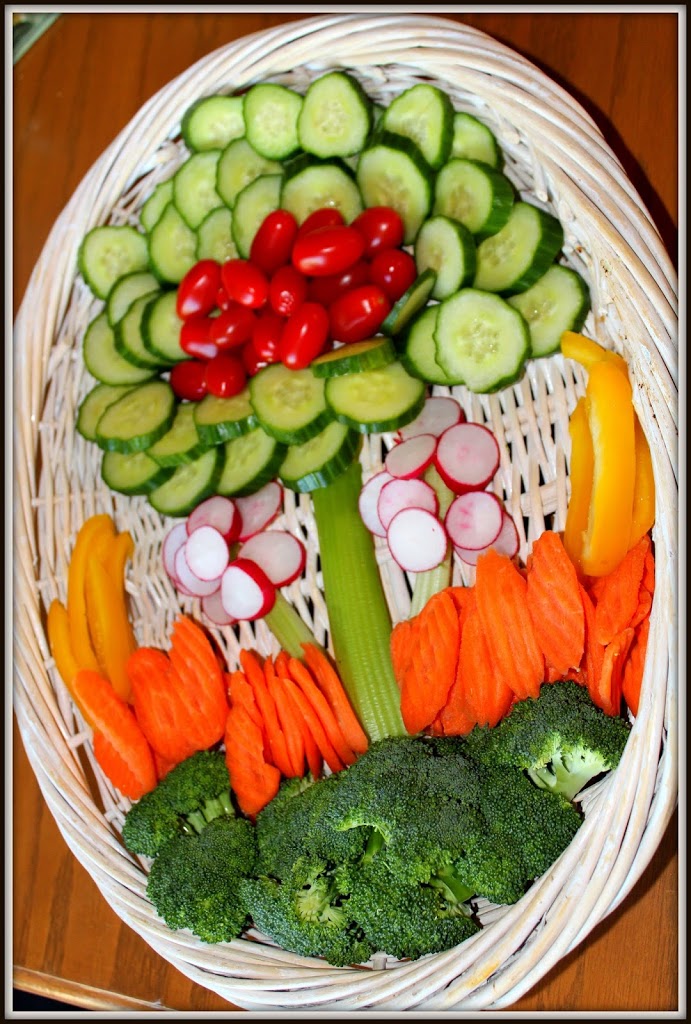 I 2 fresh broccoli spears, a bag of carrot chips, a bunch of radishes, grape tomatoes and cucumbers. I had a half of a bell pepper I used up too. It was easy to lay it all out.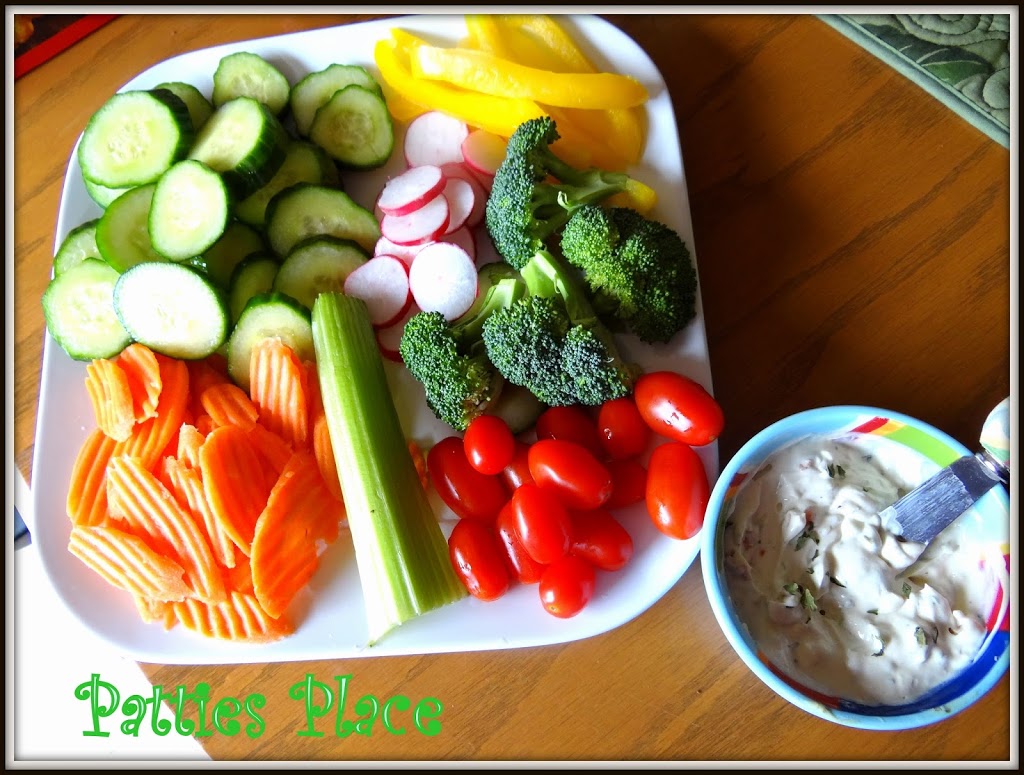 Just slice up all the above veggies and use celery as the "stalks" of the plant scene. The radishes are the little red and white flower petals.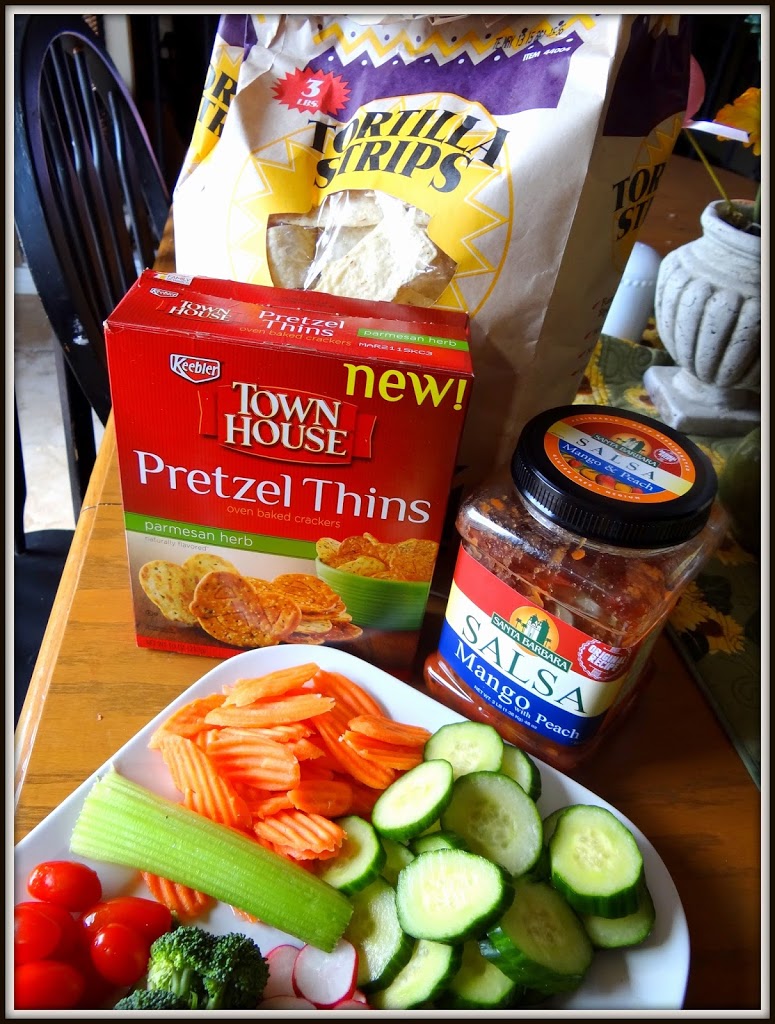 I had Mango salsa and tortilla and pretzel chips for all of the dips and dipsters!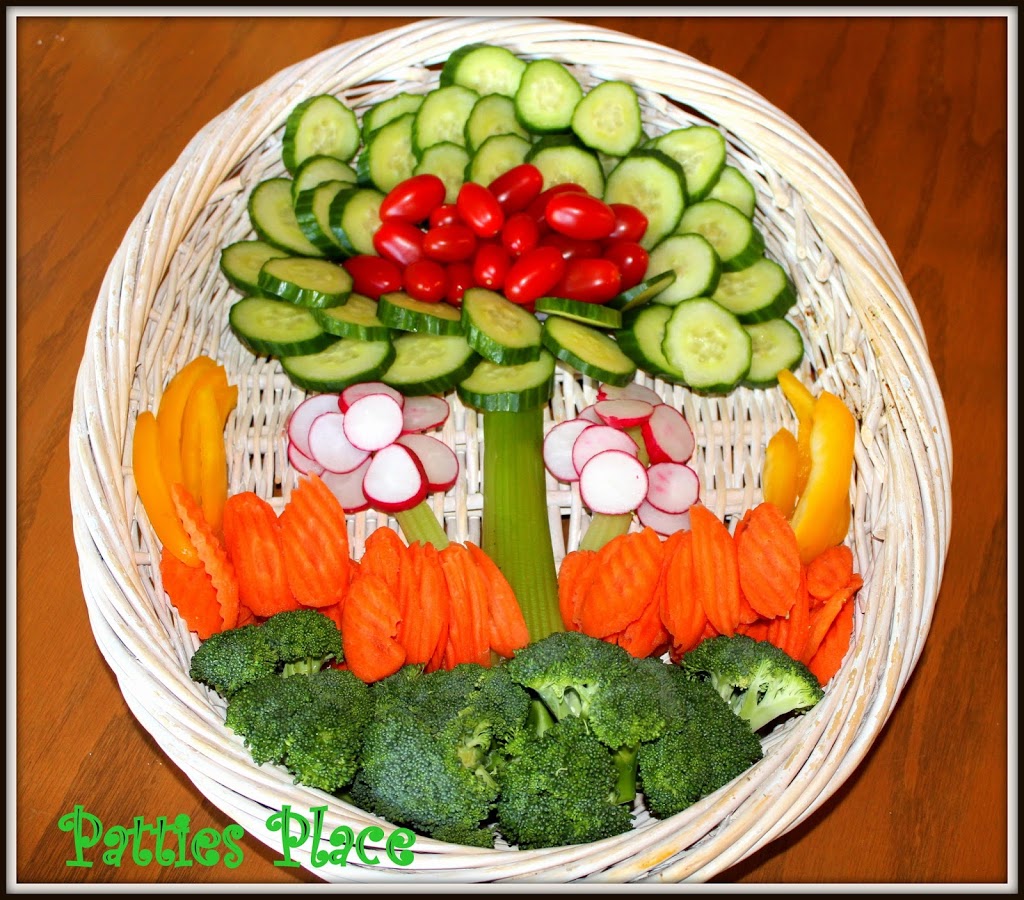 It was a guilt free and easy fresh veggie platter for our last day of Spring Break.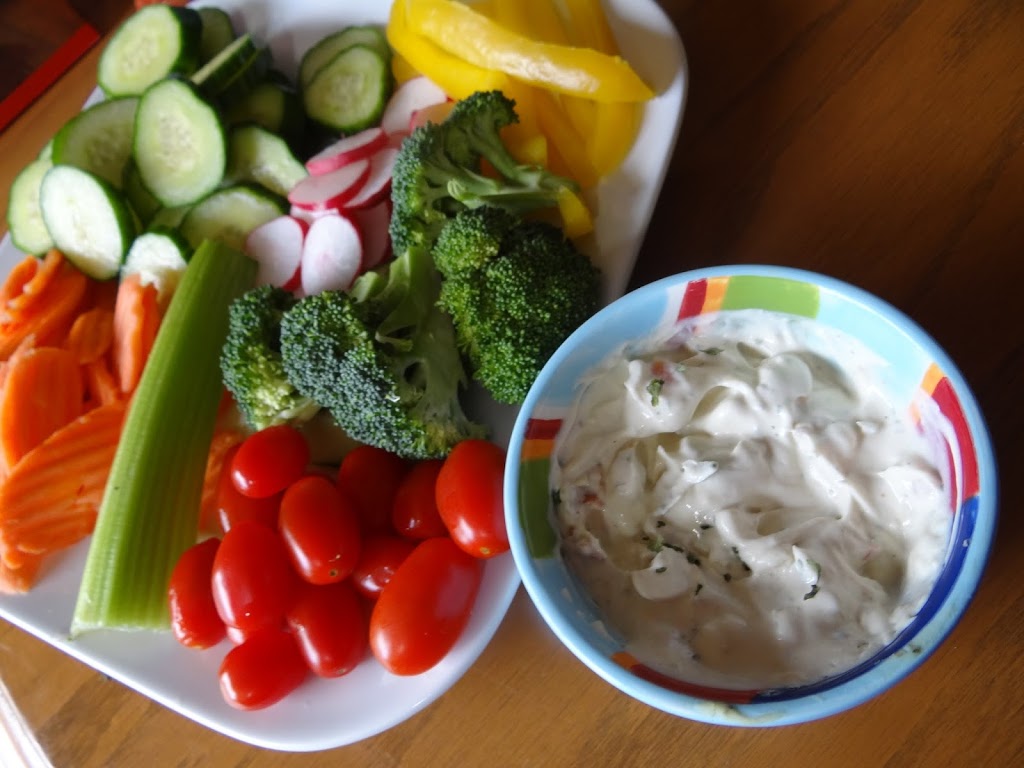 Use half greek yogurt for some of the sour cream in your ranch dip to save some calories too. Yummy and guilt free snack I'm going to enjoy all week.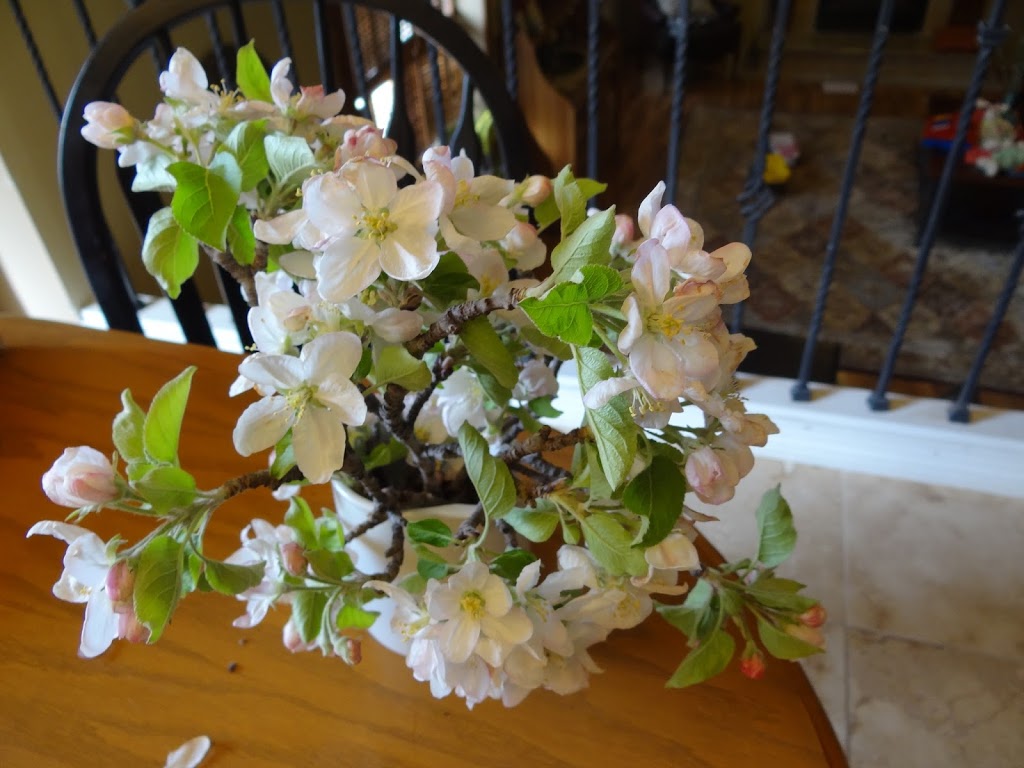 I cut a few sprigs off of my apple tree today and put them in vases around the house. Aren't they pretty? They smell wonderful too. Now I have tulips sprouting AND flowering trees to remind me it is now Spring!