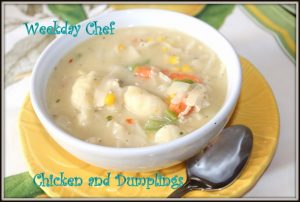 Chicken and Dumplings using Jiffy Mix
Here I am hanging out at the Bear Lake cabin and I wanted to do some chicken and dumplings. Using a Jiffy Mix will make it a very easy meal! Chicken and Dumplings is a great comfort food when you want something filling and delicious. Make a side salad and you have a yummy meal for a crowd, or for just a few.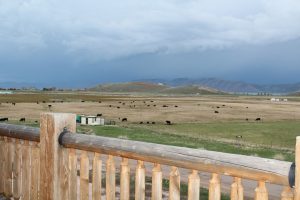 The cows are out in the pasture across the road. I love hearing their mooing while I'm sitting out on the deck. It is soothing and the scenery can't be beat.
I like using Jiffy mix the best for my dumplings. It is always fluffy and yummy and it is not very expensive. I think I paid 50 cents for the box. And the best part is I always have it on hand up here at the cabin because we do a lot of pancakes and waffle making for breakfast at Bear Lake.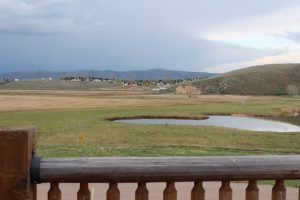 The pond out front usually has ducks in it too but I think the cows scared them all off for now. It is still fun to hang out and watch the birds and the cows and nature all around us. I love hanging out at the cabin in the summertime.
Recipe: Chicken and Dumplings with Jiffy Mix(Adapted from Rachel Ray's recipe HERE
1 1/4 cups rotisserie chicken cut into pieces
1 finely diced onion, fried in 1 T olive oil till translucent
3 carrots finely shopped
2 celery stalks diced
1 cob of corn sliced off the cob (or 1/2 cup frozen corn)
1 can cream of chicken soup
1/4 cup sour cream
2 cans or 1 quart chicken broth
salt and pepper to taste
lemon pepper to taste
1/2 cup frozen peas (optional …if you like them… I like corn better)
Small Boxed Mix of Jiffy biscuits
1/2 cup water for biscuits
Fry up onions till tender. Cut up all veggies and the chicken and place in a big dutch oven pot. Add wet ingredients and onions and bring to a boil. Add spices. Mix up Jiffy Biscuits and add them in small plum sized clumps to the hot soup. Cover pot and simmer on low for 8 to 10 minutes until dumplings are cakey inside. Add a few sprinkles of flour to your soup broth if you want it thicker. Serves 6 to 8.


By the way, I use the tiniest biscuit cutter in this set to make round blobs of dumplings for my soup. But you could also just make biscuits to go with the soup if you prefer them to dumplings. Enjoy! I've got one more week of summer and then back to school for me. Whaaaa…..(ugly crying sounds).